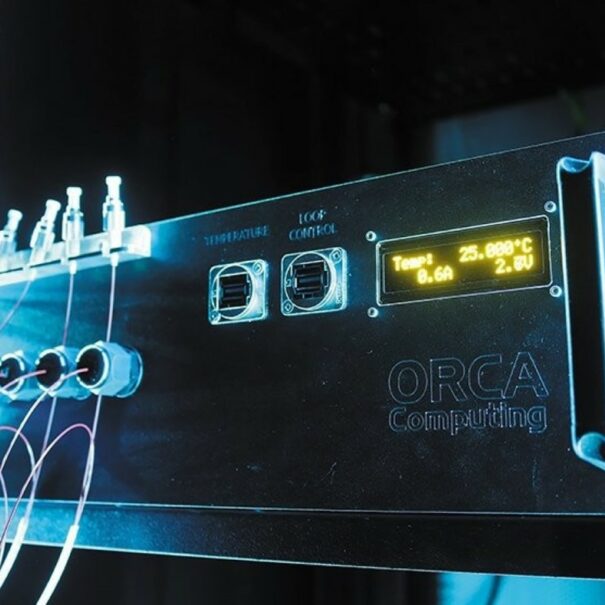 WCID's ORCA Computing raises $15M and nets MoD deal
White City Innovation District's ORCA Computing, a pioneer of photonic quantum computing, has announced that it has raised $15 million in Series A funding and inked a key deal with the UK Ministry of Defence. The investment will be used to roll out its near-term photonic quantum computing systems and software, enabling organisations – including the MoD – to develop future data processing and machine learning capabilities. The funding round was led by Octopus Ventures, and included Oxford Science Enterprises, Quantonation and Verve Ventures.
On the same day, ORCA announced that it had signed a milestone agreement to supply the first ever quantum computers to the Ministry of Defence, to explore defence applications for quantum technology. Over the course of a year and in collaboration with its partners, the MoD will develop programmes for ORCA's PT-1 model – the first quantum computer of its kind to operate at room temperature and be based on-premises.
Based at Imperial College London's White City Campus, ORCA Computing was co-founded three years ago by Imperial Provost Professor Ian Walmsley. The technology foundation for ORCA is built on EPSRC– and ERC-funded research conducted while Professor Walmsley was at Oxford University, working with co-founder Dr Josh Nunn. The company was then formally founded at the Translation & Innovation Hub (I-HUB) in Imperial's White City research and innovation campus – attracted to the London base by the essential infrastructure it offered to young deep tech company, plus the opportunity for close collaboration with Imperial's quantum scientists.
Imperial's White City research and innovation campus was created to offer new and growing deep-science companies the opportunity to cluster together, in close proximity to the world-leading academic expertise and resources of Imperial. The Campus is now a central part of the thriving White City Innovation District, which is home to some of the world's most innovative organisations, spanning life sciences, deep tech, media and the creative arts.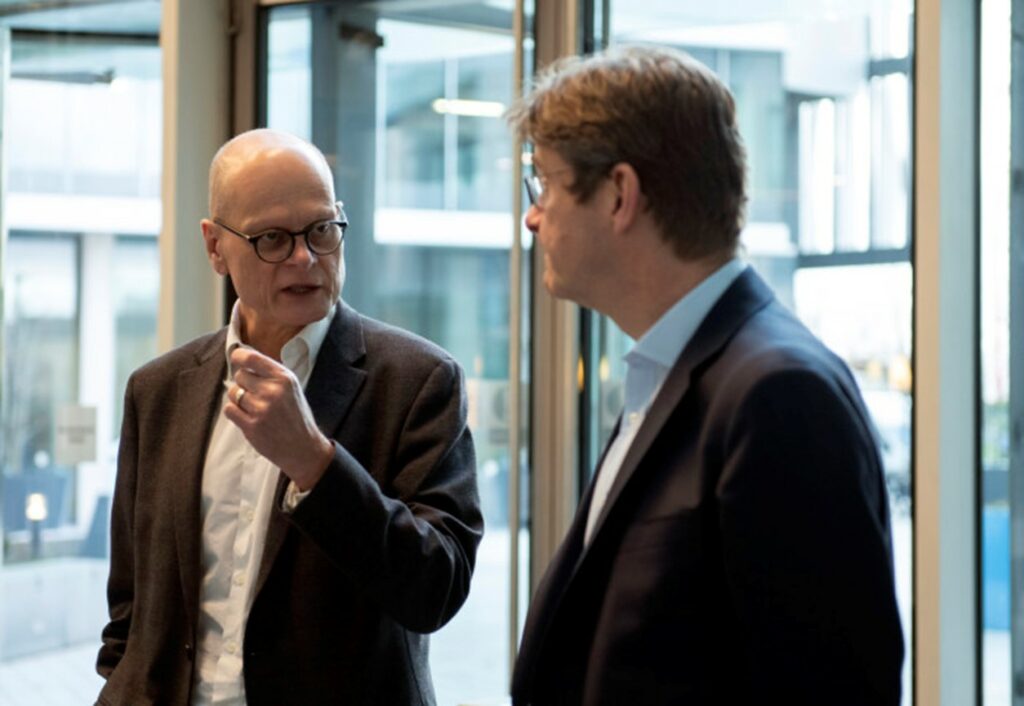 "It has proven to be really valuable for the company to be located in a vibrant research and entrepreneurial community."
Professor Walmsley, Imperial College London Provost and chair of ORCA Computing
Quantum computing takes advantage of the quantum properties of light and matter, which describe the world at the most fundamental level, to process information in radically different ways than is possible with conventional computers. While still in the early stages of development, quantum computers have the potential to revolutionise fields such as cryptanalysis, drug discovery, materials research and artificial intelligence.
ORCA's approach is based on photons – the basic elements of light. This means that its quantum computers can be built with relatively simple optical components, and without the cryogenic cooling systems required by most other approaches. Through its multidisciplinary team of quantum scientists, engineers and computer scientists, the company is developing a full-stack, photonic quantum computer, and devising unique hardware and architectures. These will change the face of high-performance computing and networking, from near-term quantum devices and applications to universal fault-tolerant systems.
"This investment makes it possible for ORCA to tackle the formidable engineering challenges for scaling up our photonic platform, as well as to build up our world-class team and to deliver early–stage quantum computers for partners to explore how these can improve their missions and businesses."
Professor Walmsley, Imperial College London Provost and chair of ORCA Computing
"Light has a huge part to play in the future of quantum computing as an effective, scalable resource. Our mission is to put photonic systems in the hands of users today so that we deliver value in the short as well as long term."
Dr Richard Murray, co-founder and chief executive, ORCA Computing
"This work with ORCA Computing is a milestone moment for the MoD. Accessing our own quantum computing hardware will not only accelerate our understanding of quantum computing, but the computer's room-temperature operation will also give us the flexibility to use it in different locations for different requirements."
Dr Stephen Till, MoD's Defence Science and Technology Laboratory
https://www.orcacomputing.com/
Photos and graphics subject to third party copyright used with permission or © Imperial College London.