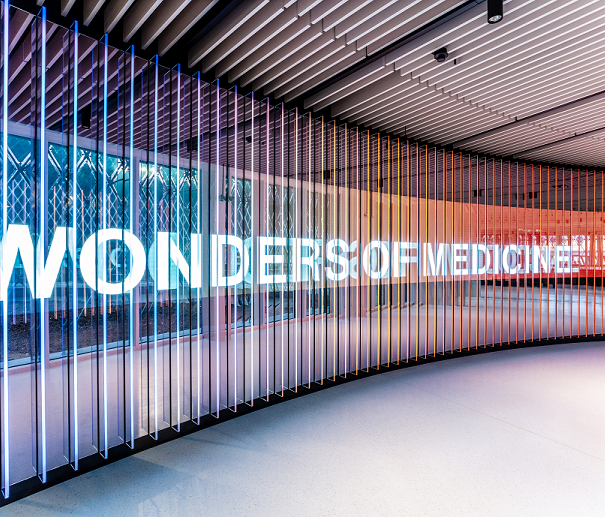 WCID's Novartis UK launches social mobility partnerships
Global medicines leader Novartis UK has announced new key partnerships with local charities to provide volunteering support aimed at improving social mobility across the UK. The company – based in White City Innovation District – has partnered with Founders4Schools and Social Mobility Foundation, and confirmed vital financial support to two new OnSide Youth Zones in White City and Grimsby.
Enabling social mobility and helping people across the country to realise their full potential, no matter their background or location, is a key commitment for Novartis UK, and the foundation of its annual community partnership day. By collaborating with industry-leading charities, the company is aiming to champion social mobility to deliver positive change across the UK.
Associates for the partnerships will be empowered to provide volunteer services to the charities, with each associate allocated eight hours across the year to share their understanding and expertise with young people from disadvantaged backgrounds. Volunteered services offered will include offering mentoring, career guidance, application support, and CV workshops.
Founders4Schools is an award-winning charity that connects young people and their educators with a network of inspirational volunteer role models who share their career stories to better inform young people about the world of work, so they make better decisions about their future careers. It already works with Hammersmith & Fulham Council to support other local businesses. The Social Mobility Foundation (SMF) is a charity which aims to make a practical improvement in social mobility by providing opportunities and networks of support to 16-17 year-olds. OnSide is a national charity that funds and build state-of-the-art, multimillion-pound Youth Zones in the country's most economically disadvantaged areas. There are seven new Youth Zones currently at different stages of development: Crewe, Grimsby, Barnsley, Preston, south Bristol, Thurrock and Hammersmith and Fulham.
Commenting on the new partnerships, Amanda Stuart, Head of Communications and Engagement at Novartis UK, commented: "I am proud we are partnering with these brilliant charities, and I was honoured to recently meet them to discuss how we can be the best possible partner for progress in social mobility. I am determined be a champion for this important topic, having the difficult conversations and asking the tricky questions when necessary. I have strong hopes that we can help to encourage brilliant young people in the UK into a career within the Life Sciences where they might not have previously considered one."
Novartis UK formally opened its new headquarters in White City Innovation District in February 2020. The headquarters were officially opened by the Rt Hon Matt Hancock MP (former Secretary of State for Health and Social Care), alongside Vas Narasimhan, Chief Executive Officer at Novartis, Marie-France Tschudin, President of Novartis Pharmaceuticals and Haseeb Ahmad, Managing Director, UK, Ireland and Nordics, Novartis Pharmaceuticals and Country President, Novartis UK. Commenting on the opening, Haseeb Ahmad said: "The UK life sciences sector is at a crossroads, with many opportunities available for cutting-edge innovation and partnerships. White City is fast becoming one of the UK's most exciting new hubs for life sciences, and puts us in the perfect position to continue working with our partners to find new ways to innovate and collaborate to build a healthier tomorrow."
WCID's Novartis UK employs approximately 1,500 people to serve healthcare needs across the whole of the UK, as well as supporting the global operations of Novartis. Since 2014, Novartis has invested over £200 million in R&D and is a leading sponsor of clinical trials, in the UK. For more information, please visit www.novartis.co.uk.