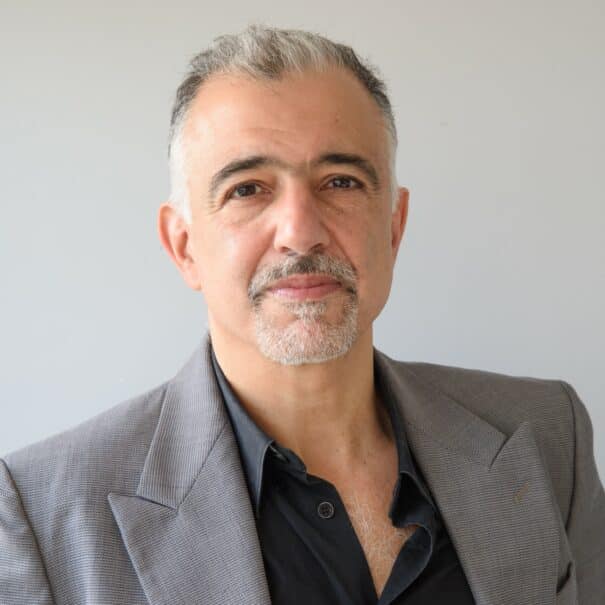 WCID 'Engineering Icon' features in new TfL tube map
In honour of National Engineering Day on November 1st, Transport for London gave its iconic tube map a memorable engineering update, featuring one of White City Innovation District's very own 'Engineering Icons'.
This specially created version of the tube map – created in collaboration with the Royal Academy of Engineering – honours the contributions of 274 engineers in London, the UK and worldwide, including Regius Professor Chris Toumazou, co-founder of DnaNudge, which recently relocated to Scale Space. You can find out more about Professor Toumazou's engineering journey in this video marking his UNESCO-Equatorial Guinea International Prize for Research in Life Sciences in 2022, which recognised his seminal research in bringing silicon technology to the field of medical devices for early diagnosis.
The map celebrates 274 engineers across 11 themes, and also includes those who led the delivery of the Elizabeth Line, London's newest railway.
London would not be the world-leading city it is today without the contribution of engineers who have been responsible for creating major transport projects in the capital. The map represents a global city built on ingenuity thanks to the brilliant engineers who have shaped the way it looks and behaves, from below ground to the skyline itself.

Transport for London
National Engineering Day is run each November by the Royal Academy of Engineering, with the aim of making engineering more visible, and celebrating how engineers improve everyday lives. The goal is to inspire people of all backgrounds to study science, technology, engineering and mathematical subjects, and then pursue them professionally. 

You can download the full map and explore the inspirational engineers here.