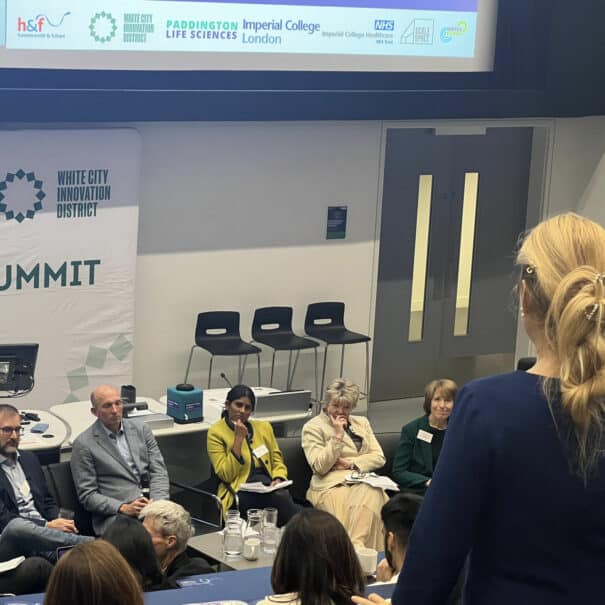 Unlocking Innovation: 7 key Insights for better Clinical Trials
Jawdrop Life Sciences Fireside – Igniting Innovation: Unleashing the Power of Clinical Trials for Patients & UK Life Sciences convened leaders from industry, the NHS, and academia to explore how to improve UK clinical trials.
The event took place on 31 October 2023 at the Molecular Sciences Research Hub (MSRH) in Imperial's White City campus and was co-hosted by WCID and Paddington Life Sciences.
WCID is fast emerging as a global economic hotspot in science, technology, engineering, mathematics, medicine and business (STEMMB). Within this thriving deep-tech innovation ecosystem, there has been an incredible growth of Life Science businesses. Proximity to Imperial College London and Imperial Healthcare Trust plays a crucial role in attracting Life Science businesses to this area. This proximity enables businesses to access Hammersmith Hospital, the North West London Clinical Trials Alliance, and Paddington Life Sciences.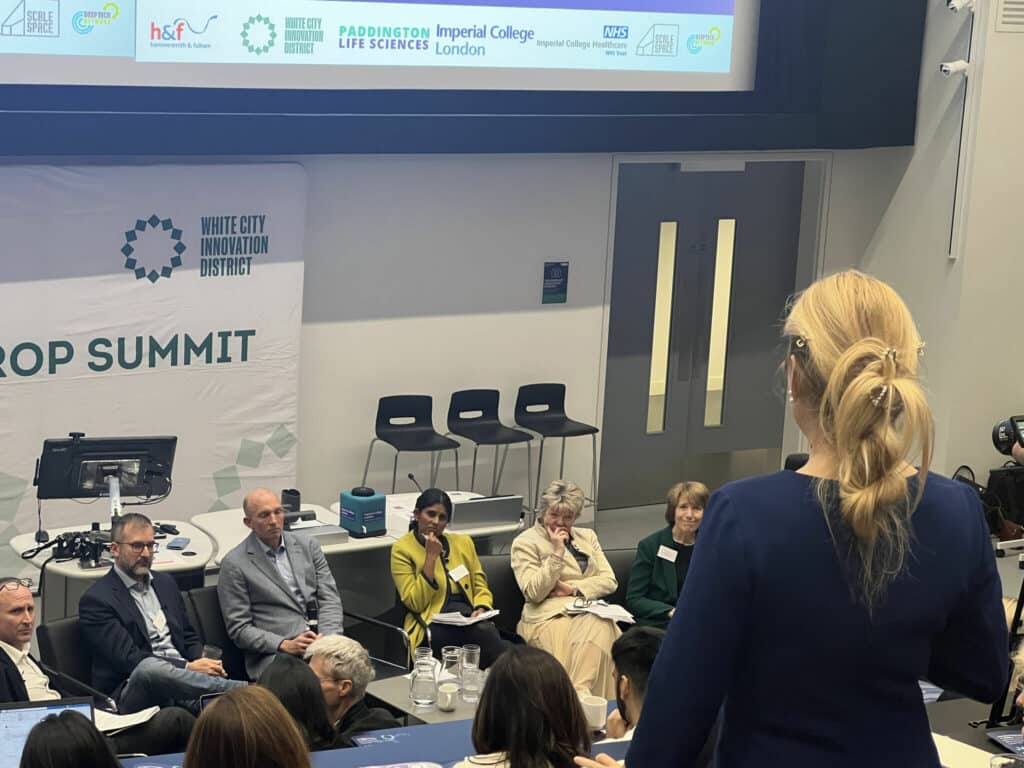 7 takeaways – by Ellyw Evans & Prema Gurunathan
On a windy Halloween night, our audience was nice and toasty, hearing from seven speakers at our clinical trials fireside.
Much like the Seven Sages of Greece, China and India, we had great insight from each speaker.
Here are our key takeaways.
Takeaway 1: Pivotal moment in the evolution of the regulation of clinical trials
Dr June Raine, CEO of the Medicines and Healthcare products Regulatory Agency (MHRA) introduced MHRA's new streamlined notification scheme. This is for lowest-risk clinical trials, marking the beginning of the overhaul of UK clinical trials regulation.
"Applications for the lowest-risk Phase 3 and Phase 4 trials will be looked at within 14 days. This is the upshot of working in a more risk proportionate way. It will reduce the time taken to get the lowest-risk clinical trials up and running without undermining patient safety. This scheme is a first step in how we could streamline regulation, remove obstacles, and actually focus more on bringing innovation through the system."
Takeaway 2: COVID broke down barriers to opening up research to the public.
COVID-19 opened up the conversation around medical research. It also challenged the public attitudes to clinical trials, and sparked discussion on the use of patient data.
Rob Hasting, Medical Affairs Director at Novartis UK, discussed achievements in public and community engagement. He also explored the necessary steps to better engage communities in research.
"Public and community engagement around research still tends to happen in 'pockets'. As an industry, I don't think we have fully capitalised on the progress we achieved in this area from COVID. It's not easy, but these conversations need to take place on a local level to understand community needs. For example, Discover-NOW, a real-world evidence Hub, have done great work with their engagement on a London-level."
Takeaway 3: Diversity and equity needs to be high on the agenda for clinical trials.
Despite the successes of the COVID-19 vaccine trials, there was an evident lack of diversity in the pool of participants. Suki Balendra, director of strategic partnerships for Paddington Life Sciences, made the case for thinking about diversity early on in clinical trial design. She cited the recommendations from her recent report 'Making the UK a global leader inclusive and diverse trials' co-authored with MedCity and the Faculty of Pharmaceutical Medicine.
"It's a sustained effort between all of us in the research community on how we can do better. There is a responsibility for the sponsors to think about their protocols and their exclusion criteria. The diversity agenda needs to be spread through the whole organisation, not just the clinical trials function. The most important aspect is the community – you can't deliver clinical trials without the trust within your community."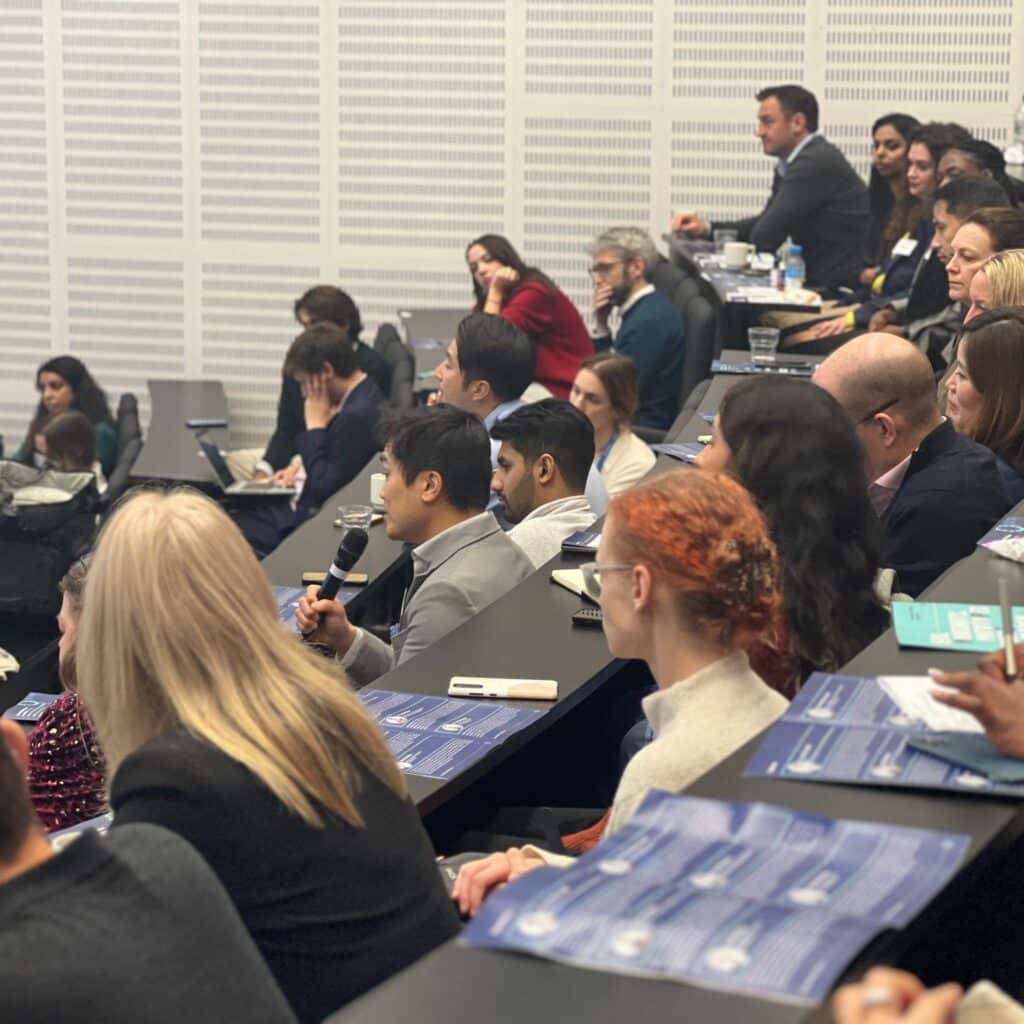 Takeaway 4: We cannot treat all the people with the same therapy.
We know patients with the same disease can have widely different prognoses. This was evident from COVID-19 and the range of disease severity across different people. Nahuel Villegas, chief scientific officer at Vivan Therapeutics – a company pioneering personalised cancer therapeutics – spoke about the importance of personalisation and how this needs to be taken into account when designing trials.
"We need to consider the full context of that person. Two people with the same type of cancer are being treated with the same therapies; it might work for one of them, it might not for the other one. This points to the potential of precision medicine, and we need to think about whether clinical trials are designed to adapt to this direction we are heading to."
Takeaway 5: Economic impact of commercial clinical trials in the UK
Every year the UK clinical trials environment delivers £1.2bn of economic impact. Angela McFarlane, Vice President of Strategic Planning, Northern Europe at IQVIA, made the case that the economic outcomes of clinical trials plays a vital role in the future of the NHS, alongside the patient benefits.
"Every director of finance in every Integrated Care System should not only read the O'Shaughnessy's report of UK commercial clinical trials and the implementations, but to take accountability for their team about what commercial clinical research is being done in their hospital. Implementing the recommendations would go an awful long way to helping the NHS's deficit situation.
Takeaway 6: Pros and cons of the professionalisation of clinical trials
Professor Martin Wilkins who is Director of the National Institute for Health and Care Research (NIHR) Imperial Clinical Research Facility at Hammersmith Hospital reflected on a long career in clinical trials and the changes he had seen.
The professionalisation of clinical trials has meant more paperwork "but it has also allowed for more studies opportunities coming through from the academic side, and also a lot of opportunities for, for evaluating drugs at an early stage of their first use in man, through for example, advanced imaging technology. So a better opportunity to understand the mechanism of action of drugs to provide perhaps a stronger argument for advancing them into clinical trials".
Takeaway 7: Running to stand still – the unsustainable way of working during COVID
NHS employees and others in health-facing roles have been praised for their work ethic during COVID. However as Professor Graham Cooke, Vice Dean (Research) at the Faculty of Medicine noted: "there is an important point about people's capacity for work, which I think we forgot, we can easily forget, not individually, but as a community, we can forget how hard people were working and how that is just not sustainable".
As a panel chair, Graham wasn't able to expand on this brief point, but it left us thinking about the many changes that need to happen for clinical trials to succeed the same way they did during covid.