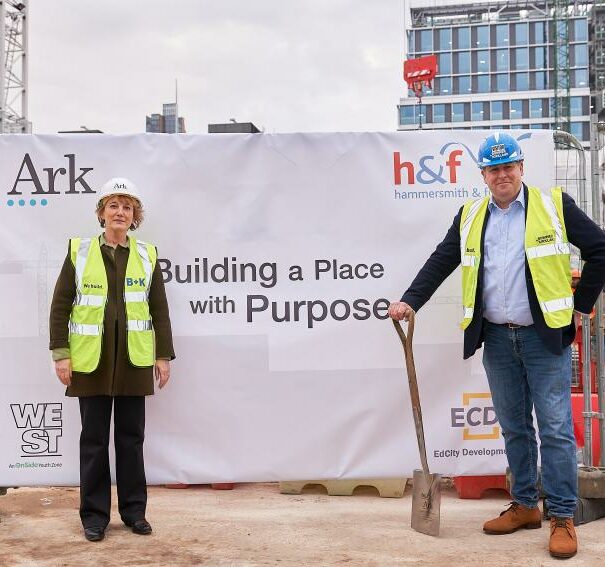 News: New education hub and homes in White City
Earlier this month marked the beginning of the ground-breaking of the Ark Primary Academy site in White City, currently known as EdCity.
The new EdCity development will include: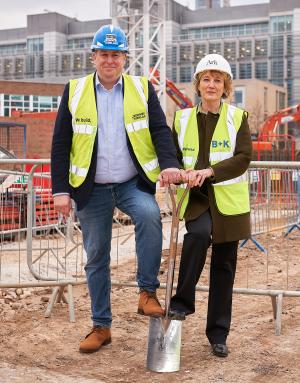 a new building for Ark Swift Primary Academy with state-of-the art IT and modern classrooms, and access to a range of sports and performing arts facilities
132 new council-owned affordable homes for local people
a new building for Harmony Nursery to increase capacity to 75 children
a new OnSide Youth Zone providing sporting, creative and social activities and opportunities for local young people
an expanded adult education and community learning centre providing training and life-long learning opportunities for local residents
a new 100,000 sqft office space for up to 1,000 jobs and a new permanent home for Ark and other organisations and businesses and
a new landscaped public square with a pedestrian and cycle route, directly linking residential areas to the redeveloped White City business and transport hubs.
The project forms part of a wider scheme from H&F and the national education charity Ark on the site located between South Africa Road and Australia Road.
At the event on 8 March, H&F Leader Stephen Cowan and Ark's Chief Executive Lucy Heller dug the first ground at the site where works will deliver the new facilities in two phases.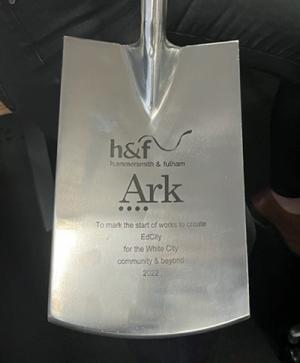 The first, to be completed by September next year, will provide an initial 24 homes, a new school, a youth zone and office accommodation. The second, to be completed in 2025, will provide 108 homes, the new nursery and adult education facilities.
At the event, Cllr Cowan said: "This project will deliver for people of all ages in White City the very best in education and training to give them access to the most amazing business start-up and rapidly emerging hotspot for STEM, medicine and media enterprises.
"This project brings tangible benefits to the local community with a new school and nursery, a youth zone and improved adult education services. There will be new, affordable homes for local people, improvements to public areas and jobs will be relocated here.
"That is why we made a multi-million-pound investment and I am delighted the work here is now under way."