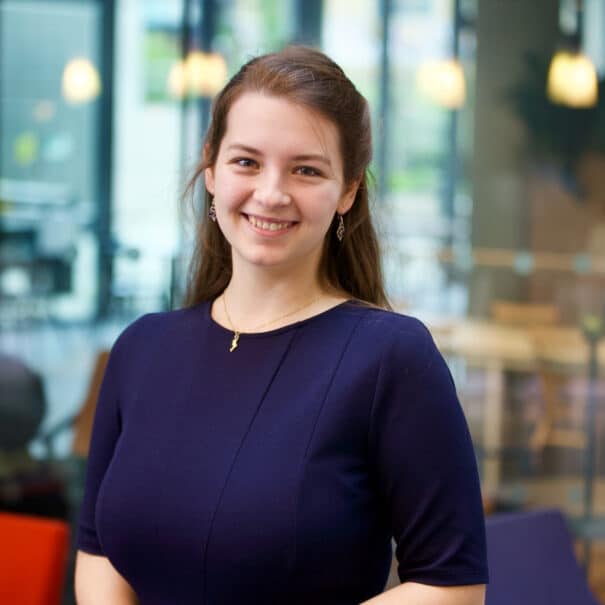 Sustainable food: delivering our cellular agriculture future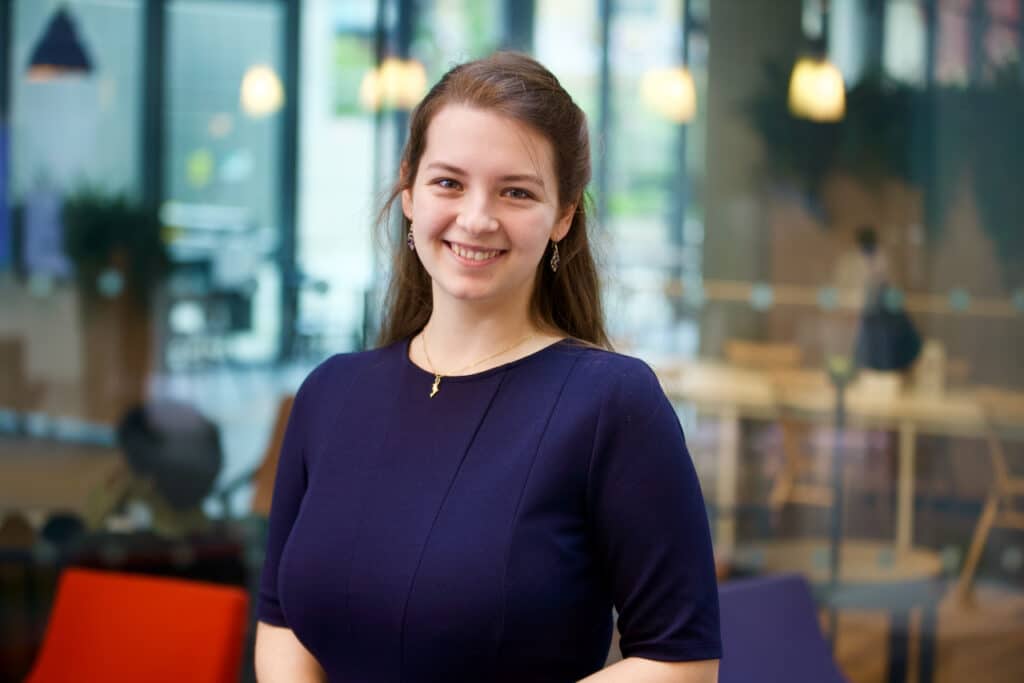 Multus Biotechnology, an Imperial College London student start-up based at the I-HUB in White City Innovation District, is innovating the future of sustainable food and animal products. Its world-class team of scientists and engineers is tackling the limitations of conventional livestock farming by developing the key ingredient – the growth media – that is poised to make cell-based meat both affordable and profitable.
Multus's novel growth media solutions deliver the key building blocks of cellular agriculture, enabling the affordable, at-scale production of real animal products – including meat, dairy, leather and more – using cells instead of animals.
Earlier this month, Multus announced the launch of its latest product, Proliferum® LSR – an advanced, serum-free medium for the life sciences sector that allows researchers to move away from using conventional Foetal Bovine Serum (FBS) for cell growth to a more sustainable product that provides reproducible results.
We spoke with Multus Biotechnology co-founder and COO Réka Trón about the company's journey, its ambitious mission to drive affordable scale-up in cellular agriculture, and its plans for future growth.
Q: Can you tell us about Multus Biotechnology's company mission?
A: At Multus, we're creating the key ingredients to make cultivated meat affordable and scalable. Cultivated meat, or cultured meat, is produced by placing single animal cells in a nutrient-rich environment and encouraging them to grow – eliminating the need to raise and farm live animals.
In terms of economics, up to 80 per cent of the production costs of cultivated meat is actually the nutrients that cells need to feed on. We decided to address that and make it much less expensive, to provide an urgent solution to our current unsustainable model of conventional livestock farming.
When it comes to environmental impact, livestock agriculture is really bad for the environment, with dramatic and damaging effects on public health. Today, 70 per cent of arable land is used for livestock, and livestock farming accounts for 70 per cent of our antibiotics use. Moreover, this sector contributes more to greenhouse gas emissions than the entire transport sector.
Our vision was to create the same experience of meat for consumers, but without the harmful impacts. There are currently over a hundred cultivated meat companies working on solutions, but keeping down the cost of the nutrients required for production remains a major challenge, so that's the area that we're strongly focused on.
Q: How did the Multus team come together?
A: The company's co-founders – CEO Cai Linton, CTO Kevin Pan and me as COO – met at Imperial during one of the "let's save the world" brainstorming competitions organised by the Synthetic Biology Society! Cultivated meat was brought to the table and discussed as an idea, and we soon figured out that the cost of the nutrients is the key limiting factor. With our core idea for delivering growth media that could significantly reduce costs, we won our first £500 prize, which allowed us to start researching within Imperial Hackspace. We then started applying for more London-based and global competitions across the college, both climate change and sustainability-focused, and we ended up winning Imperial's Faculty of Natural Sciences' Make A Difference Competition, which brought our total prize winnings to £35,000. This provided a valuable initial support system, giving us access to a lab within the university under the Principal Investigator who we could turn to for academic advice, which was hugely helpful.
Initially, we were based at OpenCell – a shipping container pop-up lab for early-stage biotech and life sciences start-ups – and, in 2020, we raised enough pre-seed funds through the IndieBio Accelerator programme to allow us to move into White City Incubator and further expand our R&D, gathering the equipment we needed and hiring key team members.
We received a major Innovate UK grant in early 2021 and, shortly after that, we closed our first seed round of £1.6M to accelerate and deepen our R&D efforts. This enabled us in 2022 to bring our first product to market – Proliferum® M, an all-in-one solution to eliminate the use of foetal bovine serum (FBS) in cell culture. Proliferum® M has been demonstrated to grow muscle, fat, and connective tissue cells from mammals, birds, and seafood.
We've now shipped our solutions to over 50 companies around the world, and have proved their market fitness. Earlier this year, we were very pleased to close our Series A round ($9.5M), and this latest funding will allow us to scale our production and deliver the world's first food-grade growth media production facility. This funding will also be used to accelerate product development in advanced growth media formulations and food-grade raw materials.
We're about to launch further products very soon, and we recently expanded the team to 17 full-time employees, so we're super excited about the next phase.
Q: How does being based at White City Innovation District benefit Multus?
A: One of the primary benefits of being located here in White City Innovation District is that it's so well-connected to Imperial. This means we have excellent access to talent, connection with other Imperial labs and Imperial-based facilities, and use of resources from the many ecosystems here, including the Agilent Measurement Suite (AMS) in the Molecular Sciences Research Hub (MSRH) building and SynBiCITE within I-HUB (London Biofoundry), which gives us access to equipment and expertise. With Clustermarket, we're also able to rent lots of equipment around the campus.
Additionally, the fact that there are other companies in the I-HUB going through the same struggles that we are is really important. We can learn from each other's mistakes, and it's just a really great, supportive community. We are surrounded by people who understand what we do, so we don't have to start from scratch by explaining different hazards. The I-HUB building is completely fit for purpose and helps us mitigate lots of risks.
Q: When do you think cellular agriculture and cultivated meat will start to make an impact?
A: I think an enormous milestone will be when cultivated meat begins to be sold in the UK in restaurants, which I'm hopeful will happen within the next five years. I think the initial uptake will be in high-end restaurants and, eventually, with scale, cultivated meat will get into the main UK supermarkets, perhaps as soon as by 2030.
Singapore has become the first country to approve cultivated meat for commercial sale, and the US Food and Drug Administration (FDA) recently ruled that a meat product grown in a lab is safe to eat and it may soon be available to consumers. We're actively working with some companies that are looking to commercialise very soon.
Q: What are you currently working on and what's next for Multus?
A: With our growth media innovation, we're positioning ourselves as a one-stop solution for growth media and input ingredients, and our formulation team is currently focused on creating high-performance, low-cost growth media across multiple cell types.
We have an extensive automation platform that allows us to mix thousands of growth media recipes and test them on cell types. For example, we can test morphology and growth rate, and feed that back into a statistical model that tells us the optimal composition for certain cell types. We're also creating different, more complex ingredients from plants and building out fermentation capabilities to produce proteins at much lower costs. We've even created completely novel patent-pending ingredients through cutting-edge protein engineering using machine learning (ML), which allows us to create growth factors with enhanced properties.
In terms of what's next, I think what makes Multus special as a business is our commitment to our mission – everyone here is totally focused on our core goal of bringing cultivated meat to everyone, and on making a difference in the world and reducing the impact of climate change.
The other major factor in our forward success is our team. We have a really unique team who are all extremely passionate about this mission. Everyone here is incredibly intelligent, curious, energetic and friendly, which makes for a fantastic – and fun – working culture. We want to come to work and solve the problems that can make a difference in the world. Our team ranges from microbiologists and cell biologists to chemical analysts and automation engineers, and we're looking to make further key hires this year, so watch this space!
For Multus Biotechnology's current job openings and career opportunities, please visit: Careers | Multus Biotechnology – Key ingredients for the affordable scale-up of cellular agriculture