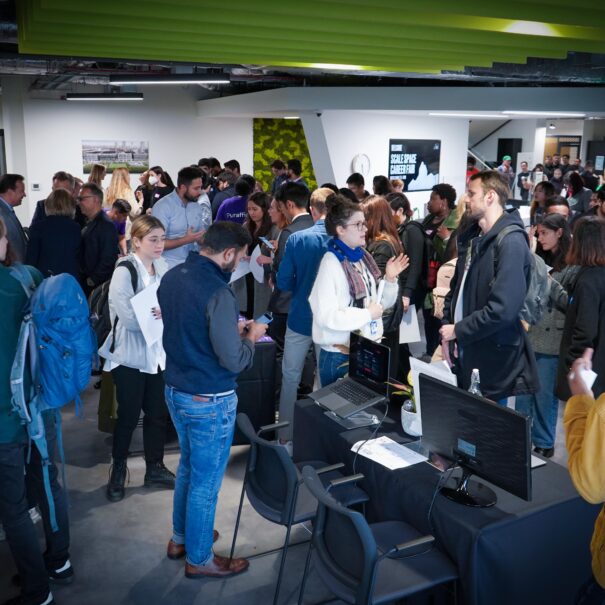 Scale Space Career Fair Success
Scale Space hosted their inaugural Career Fair in the White City Innovation District, attracting over 300 postgraduate students from Imperial College London, Imperial College Business School and local talent from White City. Representatives from 24 companies based at Scale Space and Imperial's I-HUB were looking for candidates for over 180 positions spanning tech, life sciences, digital and education sectors.
The event was an opportunity for students to learn more about the companies that are part of White City's thriving entrepreneurial ecosystem. Puraffinity, a green technology company focused on designing smart materials for environmental applications, has been part of the ecosystem for the past seven years, participating in several Imperial entrepreneurship programmes before moving into Incubator labs based at the I-HUB. They have recently moved to Scale Space to accelerate their growth and are hoping to recruit talent for their job openings. Ade Alao, Marketing Apprentice said, "We look for candidates with a life sciences background for many of our positions, so this Careers Fair is the perfect place for us to connect with individuals that have the skills that fit our needs."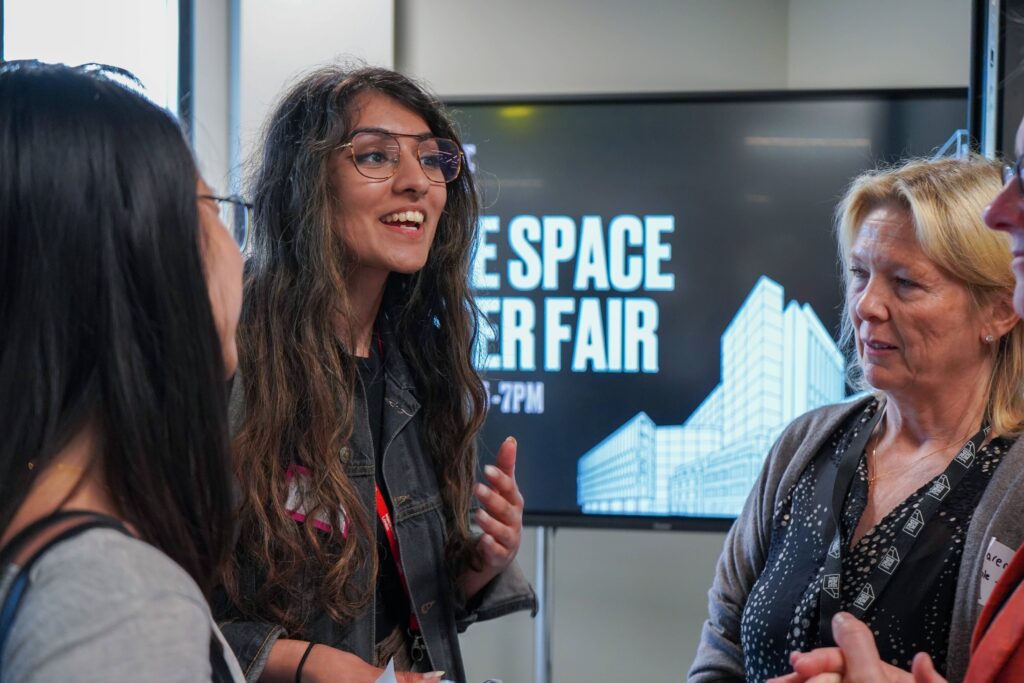 The fair was also open to students and residents from the White City community, and companies were hoping to connect with local talent. Avado, an organisation providing skills training programmes, apprenticeships, and professional qualifications, is based at Scale Space. They run a free 12-week programme for school leavers called FastFutures, designed to give students the digital business skills and work experience necessary to stand out in interviews and help their future careers. Mike Pickford, Head of Talent Attraction, said, "Many of our graduates from FastFutures are local residents, and this is a fantastic chance for us to catch up with them and see if we can help them find opportunities either with us or our clients."
There are over 60 innovative organisations in the Scale Space & I-HUB community. Scale Space brings together academic and entrepreneurial thinking to help companies scale up. The I-HUB supports knowledge-intensive companies and the commercialisation of scientific research by providing a collaborative workspace for businesses to work directly alongside academics. It is home to companies in the White City Incubator ranging from start-ups, to scale-ups through to medium and large corporations, offering both lab and office space.
All 180 jobs in the Scale Space community can be found in this booklet, and a short video of the event is available here.