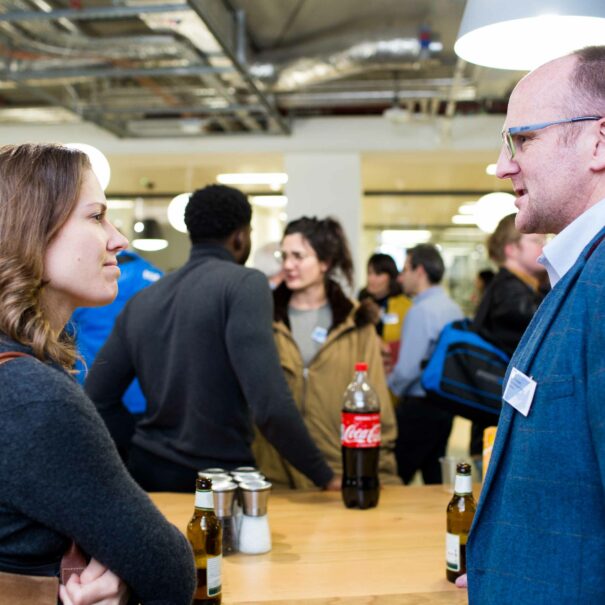 Blog: Life Sciences Roundtable
In 2021, Upstream commenced a quarterly roundtable for the life sciences sector based in Hammersmith and Fulham.
The inaugural- still virtual – meeting in March 2021 brought together researchers, businesses, practitioners and academics in the life sciences space. It was the first time that many of these senior leaders had met and the energy in the room, from the outset and particularly after networking sessions was palpable.
Indeed, half the attendees in the first session did not know of each other and, in some cases, of each other's organisations. With short (75 minute) quarterly gatherings, and a demonstrable impact from the first meeting, 94% of stakeholders invited remain engaged and meetings have seen a consistently high show rate.
The COVID-19 pandemic has reinforced the value of UK life sciences and the power of industry/academic partnerships to catalyse progress. There is a growing and thriving Life Sciences cluster in Hammersmith and Fulham and the roundtables aim to better connect the community to enhance collaboration, the solving of common challenges and the useful exchange of ideas.
Chaired by Professor Oscar Ces, Head of Chemistry at Imperial College London, attendees range from organisations including Novartis, the MRC London Institute of Medical Sciences (LMS), Hammersmith Hospital, Autolus, DNAE, Engitix and many more.
Since its inception, the roundtables have led to a number of positive outcomes, including:
Improved awareness of equipment through an audit: There is much sophisticated equipment available that can be accessed either through a simple booking system or a more collaborative effort. These range from world-class microscopy facilities to analytical instruments such as mass spectrometers and high performance liquid chromatography.
Opening the door to more Imperial connections: Professor Ces now runs a clinic for organisations to discuss with Imperial how they might be able to work together – and it's not confined just to his department.
Equipment for startups: Kit is expensive and through the roundtable, DNAE was able to donate their surplus equipment to early stage startups in need.
If you are a life sciences organisation based in H&F which does not currently attend the roundtable and would like to, please contact Upstream's MD: prema@move-upstream.org.uk