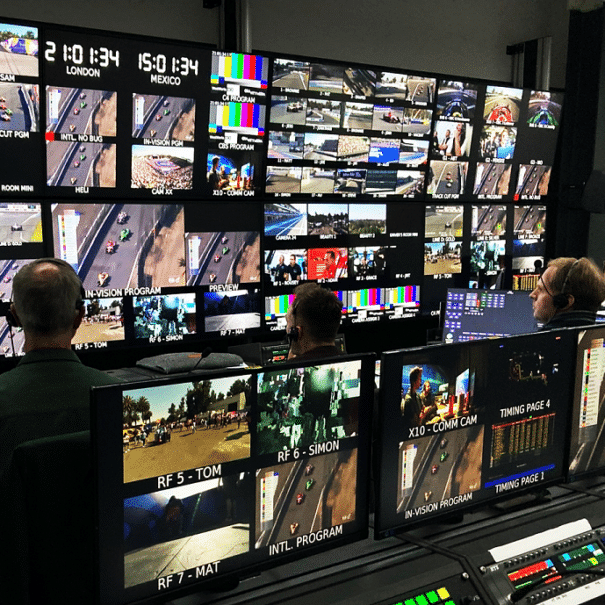 Gravity Media: a force in global broadcast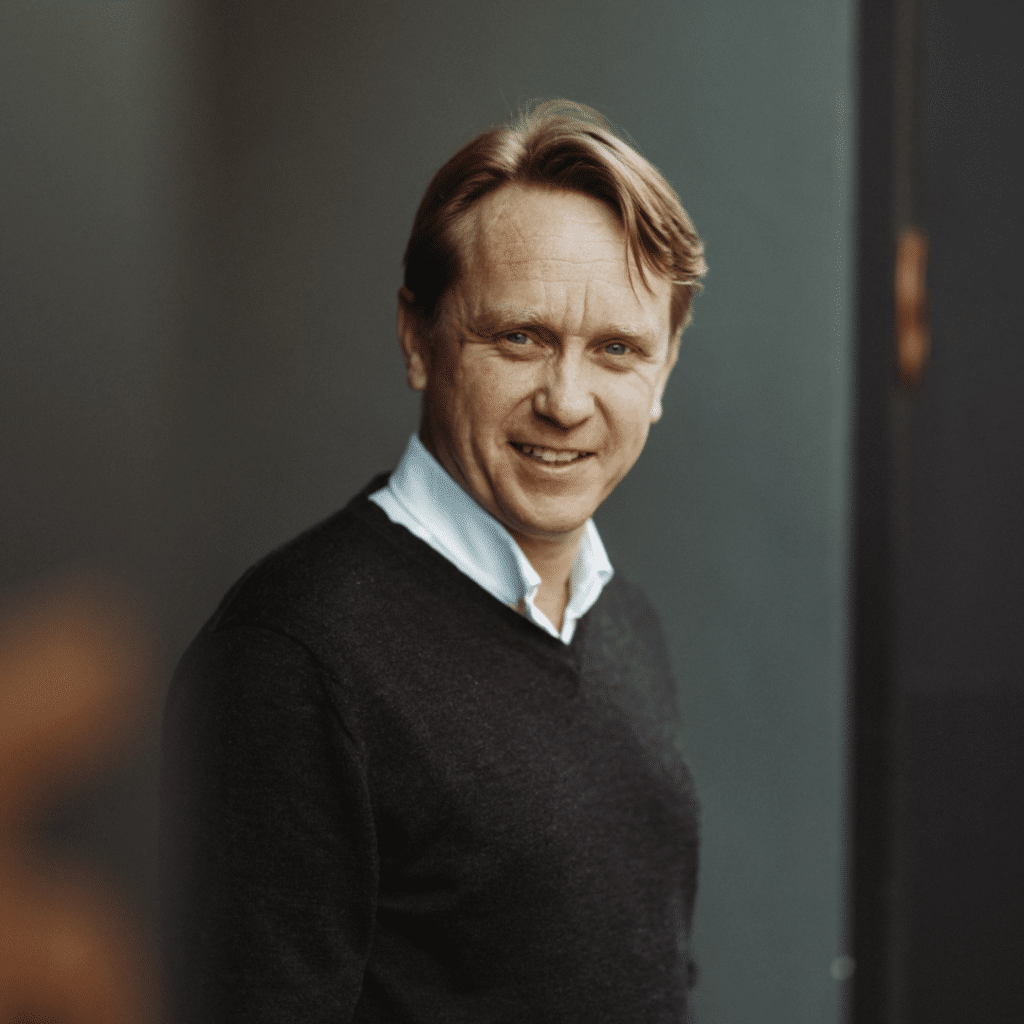 Based at The WestWorks in White City Innovation District, Gravity Media is a global leader in broadcast solutions, delivering world-class production and content services across global sport, entertainment and drama.
We recently spoke with Managing Director Ed Tischler about the company's unique heritage, the changing face of broadcast media, and the firm's plans to expand further into original content.
The team behind Gravity Media has been bringing sport and entertainment to screens around the world for over three decades. Gravity Media was formed in 2019 by the coming together of four established broadcast and production houses – Gearhouse Broadcast, HyperActive Broadcast, Input Media, and Chief Entertainment. A new brand built on a 30-year pedigree, today Gravity Media's experienced team of producers, technicians, engineers, and creatives are solving complex production and content challenges for broadcasters and broadcasting federations across the globe. From ATP Tennis Tours to ITV's I'm A Celebrity, Get Me Out Of Here, and from Goodwood and The UEFA European Football Championships, Gravity Media's mission is to capture iconic moments for the world to watch.
Q: Can you tell us more about the company and its role within the broadcast sector?
A: Gravity Media provides live broadcast facilities and production services to content owners, creators, and distributors. Our team has now grown to over 550 people – 220 of them based in the UK – and we serve broadcast clients across the sport, media, news, and entertainment industries from our hub locations in the UK, Australia, France, Germany, Qatar, and the US.
Our business essentially offers three broad categories of expertise: media services and facilities, production and content, and equipment rental and sales. Through acquisition and organic growth, Gravity Media has evolved from being a traditional hardware and talent provider to the broadcast sector to offering full turnkey solutions – from production personnel, storytellers, and creatives through to technical services and support. Our state-of-the-art equipment and world-class production facilities remain a central part of our offer to broadcasters, and we see our enabling role as capturing the action and creating the content that excites fans and audiences wherever they are in the world.
Q: What motivated you to move to White City Innovation District?
A: Location is a defining factor in delivering our services, and the iconic broadcast heritage of White City was a massive part of why we chose to move here in September last year. White City and Wood Lane are embedded in the history of broadcast television – as the traditional home of the BBC, and now ITV and ITV daytime shows – and it was this provenance, plus the opportunity to immerse ourselves in a growing campus of like-minded creative and technical individuals, that was the major draw for us.
In the post-COVID world, all sectors have had to adapt to more remote methods of working, and it has certainly expedited a trend that was already happening within broadcast media. So, rather than sending masses of equipment and people on-site to broadcast locations, we are now focused on siting more capabilities within central production centres. This is good for our clients, who benefit from the cost efficiencies, and it's also a sustainable model that reduces the carbon footprint of production operations. This is particularly important for broadcasting federations such as the ABB FIA Formula E World Championship, which prides itself on its green credentials, both as a sport and as a broadcaster. Formula E fans are really engaged in how responsibly produced their content is, and Formula E series bosses have shown great leadership, making brave and adventurous choices to modify and adapt their productions.
Any production centre needs to be in and around the talent pool, where you can attract the right people and also ensure the well-being of your team. From the beginning, we recognised the importance of having a visible presence in White City, and we were always keen to connect with that community and the next generation of media talent. For us, it was about a move to more remote working, developing commercial efficiencies, attracting the right talent, and creating a workplace that people really wanted to go to. We looked at 30 different locations and consulted very closely with the key experts, and everyone who looked at WestWorks was super positive. In terms of our existing work, and for the type of business we want to attract, White City Innovation District ticked all the boxes.
"In terms of our existing work, and for the type of business we want to attract, White City Innovation District ticked all the boxes."
Q: What makes a great workspace for an international broadcast business today?
A: We support productions around the world – working across a range of different time zones – so it's been hugely beneficial to have access to 24-hr facilities, great public transport, parking, catering, and security. All of those services, and the well-being that it provides our team, are really important to us.
The cutting-edge facilities within WestWorks have enabled us to create multiple live galleries, edit suites and flexible office spaces that mean we can provide many of our core services from White City. We've completed the building works for two new studios, and we're excited to be in the phased technology build for those new capabilities.
In a traditional broadcast set-up, you'd typically need to fly out directors, producers, engineers, editors, replay producers and camera operators to be physically on-site. Now, remote working enabled by technology innovations and global connectivity means that all of those feeds can come from a much-reduced team on-site – from 160 people down to perhaps just 60 – with replay operators, producers and directors sitting in WestWorks and cutting together the show. With the ability to manage key broadcast elements – from graphics to archive footage – right here in White City, our teams and equipment no longer have to travel. That's a big change, not only in terms of fixed overheads, enabling a lower and more stable cost base, but also for developing a more sustainable business and improving work-life balance for our team.
A great example of this increased efficiency is in Formula E, where we've been able to reduce the amount of production equipment transported to each race by a third.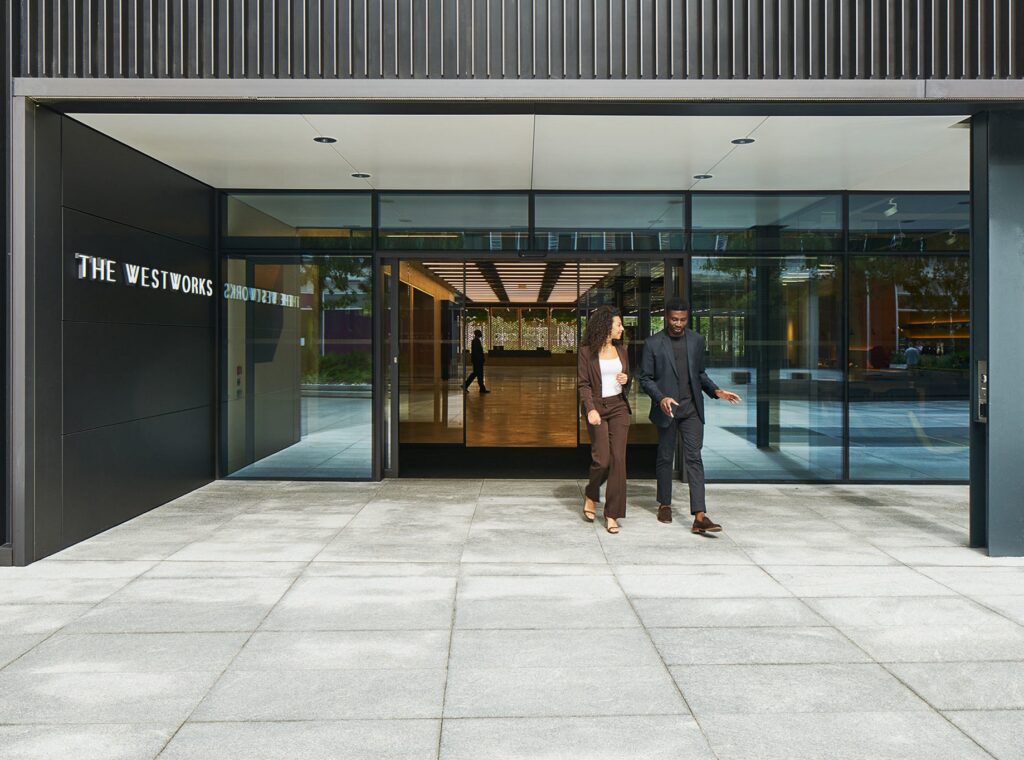 Q: What's next for Gravity Media, and where do you see the future opportunities?
A: From a technical point of view, we want to keep enhancing our workflows and our associated IP to produce more content within our White City footprint. A key part of that is bringing the studios and post-production online, to create an even greater offering for the White City community.
Another key ambition for us is to originate even more of our own content and creative services and, to do that, we'll be looking to attract the best creators and storytellers into our business.
This drive to expand our original content and creative service arms will require specific technical and engineering skill sets, which are in high demand across the sector. We're always on the lookout for fantastic talent, but I believe that our new base at WestWorks is a genuine opportunity to introduce more diversity into our business, and into the industry as a whole. As a business, we're really passionate about wanting to change the traditional demographic that TV and broadcast engineering is known for. We've never let a good person walk past the door – and our door is always open! – so we're working closely now with local universities to offer apprenticeships and nurture emerging talent in the area.
We're actively recruiting permanent and freelance staff into White City, and we're proud to operate an "open door" policy for anyone who wants to come in and see what we do, to work with us, and to join us on what's been, and continues to be, an incredible journey.
You can check out Gravity Media's current job vacancies in London and White City here: Vacancies | Gravity Media | Global Broadcast Solutions