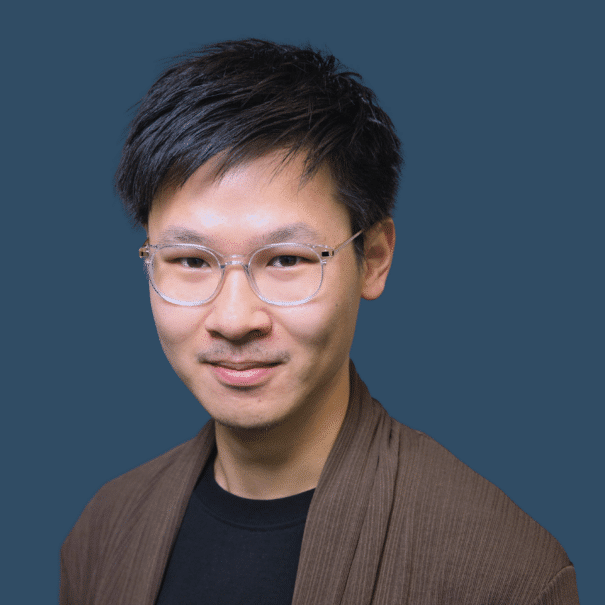 Day in the Life of Harry Kwong, Associate Director, Programme Management, Complement Therapeutics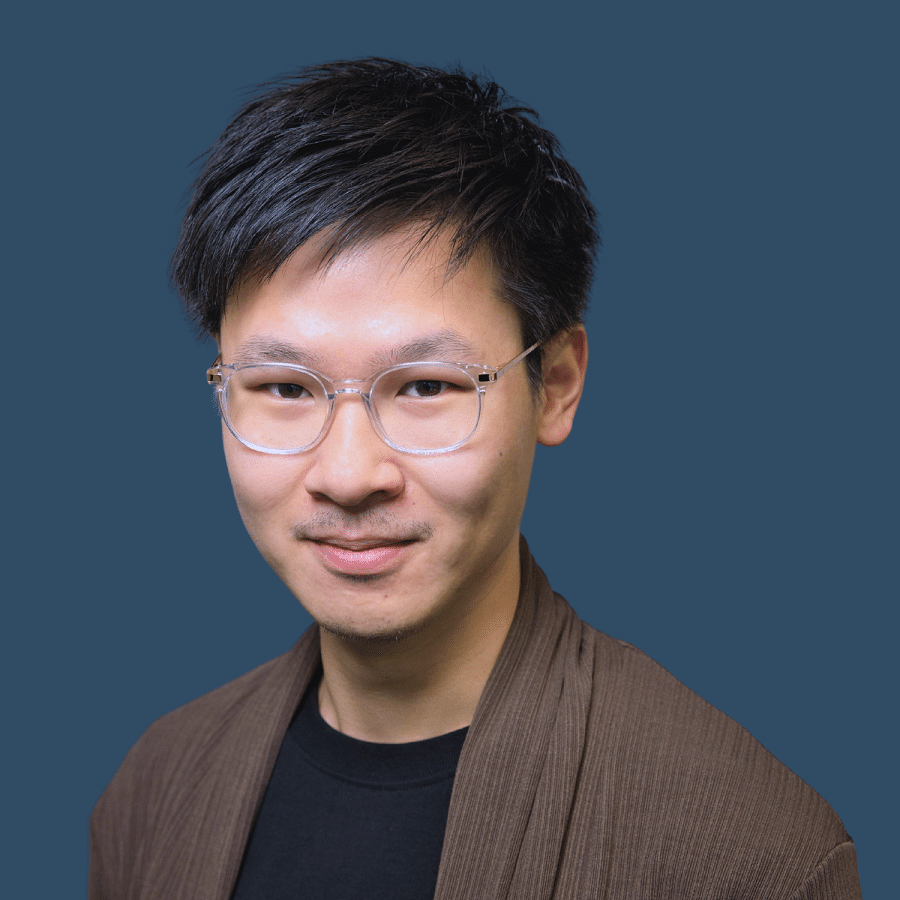 Harry Kwong is Associate Director of Programme Management at Complement Therapeutics (CTx), which is based at the I-HUB in White City Innovation District.
Complement Therapeutics is an early-stage biotechnology company focused on the research and development of novel therapeutics for complement-mediated diseases. A spin-out from the University of Manchester, its lead investigational product (CTx001) is now being evaluated as a potential gene therapy for Geographic Atrophy (late dry age-related macular degeneration) – a chronic eye condition and leading cause of blindness that affects millions and for which there is currently no available treatment. The company is also developing a unique quantification methodology, the Complement Precision Medicine (CPM) platform, to enable quantification of over 30 complement cascade proteins, enabling more precise diagnosis and monitoring of disease.
Harry Kwong has a biochemistry and biochemical engineering background honed at Imperial College London and UCL. He has diverse experience working in cross-functional and founding teams to build early-stage biotech developing ATMP. He previously led process development at LIfT Biosciences and later supported the company in fundraising, strategies and operations and orchestrating timely milestone deliveries. Harry completed his MBA in 2021.
Q: What is a typical day like for you?
A: It is being part of a team that's redefining the standard of care for complement-mediated diseases. That's what it's like working at Complement Therapeutics, a preclinical-stage biotech where every day is different, always dynamic and sometimes unpredictable.
Within the small team, I wear many hats and take on diverse responsibilities. One day, I could handle day-to-day operations; the next, I could develop preclinical, CMC and regulatory strategies with the team, oversee a clinical trial, or focus on business development and fundraising. There's never a dull moment. And with my background in science and business, I'm able to adapt to the ever-changing needs of our company.
Sure, it can be challenging at times, but I always remind myself that there is a chance to make a real difference in people's lives. Plus, the sense of fulfilment and reward that comes with pushing towards our goals is amazing.
Q: What do you love about working in WCID – in three words?
A: Entrepreneurial, cutting-edge, collaborative.
Q: Why have you chosen to bring your business here?
A: The bubbling entrepreneurial ecosystem and the presence of a vibrant community of life sciences companies are something that stands out. From solo founders to multinational pharma companies like Novartis, White City Innovation District provides opportunities for collaboration, knowledge-sharing, and partnerships.
The proximity to one of the world's best universities like Imperial College London also offers access to a pool of talented individuals and other resources that could benefit a lot of tech businesses.
Q: What does 'innovation' mean to you and how does your company contribute to it?
A: Innovation, to me, means driving positive change through creativity and problem-solving. In my field, innovation is about bringing together innovative technologies, data-driven insights, and interdisciplinary collaborations to develop novel therapies and treatments that can improve human health.
At Complement Therapeutics, we are at the forefront of biomedicine contributing to the advancement of healthcare innovation. We focus on leveraging the pioneering research of our founders and translating those insights into a portfolio of therapies targeting the complement cascade, a complex biological system involved in a range of diseases. Our work has the potential to transform the treatment of complement-related diseases, starting with late dry age-related macular degeneration/Geographic Atrophy, to address significant unmet clinical needs.
BUSINESS ADVICE

"Being well-rounded before focusing on becoming an expert in at least one area can help you identify your strengths and passions. So, strive to be a T-shaped person and you'll bring a unique perspective to the table."
Q: What are you most proud of in your current role?
A: As the company's first employee, I had the opportunity to help build the business from the ground up. Being involved in shaping the company's growth and success has been a rewarding experience. Given its early stage, it has forced me to be adaptable and versatile, constantly juggling multiple roles to ensure we move in the right direction. One particular challenge was initiating the i-GAIN non-interventional clinical study, which was entirely new to me. I felt it was a big accomplishment after the first participant was enrolled.
It's been a wild ride for our company, but despite all the challenges we've faced – most recently the collapse of SVB – we've managed to accomplish so much in the past two years. One of our proudest moments was raising €5 million seed in February 2022. It showed that investors believed in our vision and gave us the resources we needed to move forward.
Another major accomplishment was advancing our lead gene therapy asset CTx001 through preclinical proof-of-concept. This was no easy feat, as developing a new therapy is a complex and challenging process. Overcoming this hurdle brings us closer to our goal of providing a one-time treatment to preserve vision for patients with Geographic Atrophy, a leading cause of blindness.
Q: What is the hot topic in your industry?
A: The world of medicine was limited to conventional treatments that often fell short in curing certain diseases. But then came the breakthroughs in advanced therapies, opening up a whole new world of highly targeted and personalised treatments that hold the potential to cure what were once thought to be untreatable diseases. The early success of these treatments has generated significant excitement and investment in the field.
In fact, the numbers speak for themselves. With 13 new cell and gene therapies expected to be approved in the US and Europe by the end of 2023, and over 2000 clinical trials, including 200 in Phase III, we will soon see an exponential growth of new therapies coming to market.
It's clear that the potential of cell and gene therapies to revolutionise the way we treat diseases has captured the attention of researchers, investors, and patients alike. And with more breakthrough stories on the horizon, the future of medicine has never looked brighter.
Q: What's the best business advice you have for people looking to break into your field?
A: I believe not taking risks is the biggest risk of all. It's like being stuck in a stagnant pool of water with no room for growth. To thrive, we must be willing to embrace challenges and think long-term. It's easy to fall into the trap of staying in our comfort zones. So, I always remind myself that the best things in life come from taking calculated risks.
The biotech industry is a fast-paced and multidisciplinary field. I try to develop a broad range of complementary skills that the industry values. Being well-rounded before focusing on becoming an expert in at least one area can help you identify your strengths and passions. So, strive to be a T-shaped person and you'll bring a unique perspective to the table.
Building a network and finding mentors are essential. I make it a priority to connect with people who have been around the block. Learning from their successes and failures can help you avoid costly mistakes and steer you in the right direction. Good mentors (friends) can help guide you through difficult times and be a valuable sounding board for ideas.
Q: What would Plan B have been on the career front?
A: Plan B would probably have been to become a musician. I have a passion for music – playing the violin, producing electronic music, and DJing. Who knows, Plan B might become Plan A someday.