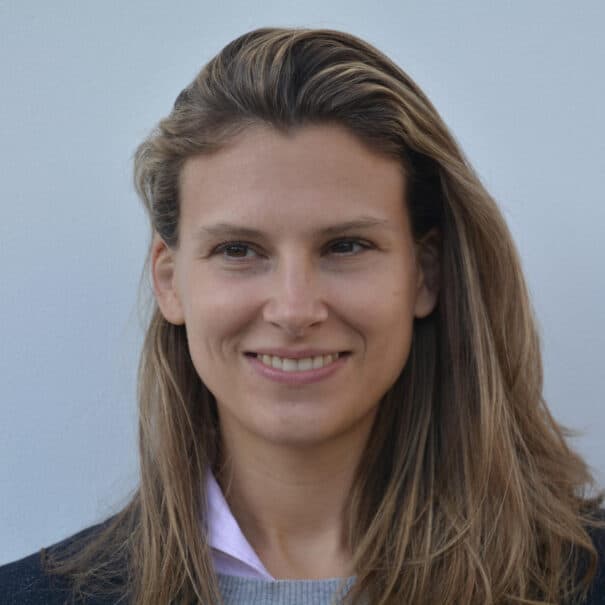 Day in the Life of Anna-Luisa Schaffgotsch, Founder & CEO, Impli
From its laboratories in Scale Space, Impli is leading what it hopes will be a revolution in fertility treatment, with the potential to transform the lives of women across the world. Impli's pioneering innovation – the first real-time hormone monitoring device for IVF – aims to make fertility treatment more accessible, safer and more successful.
By delivering real-time insights into the patient's hormonal profile, the upper arm implantable technology can assist fertility specialists in selecting the best treatment and help to improve the chances of successful fertilisation and implantation through optimising medication dosages and timing. With the ability to identify potential issues such as Ovarian Hyperstimulation Syndrome (OHSS), Impli's device also enables management and key interventions to prevent complications – helping doctors to make the informed decisions and personalised, predictive care that can maximise the chances of a successful pregnancy.
CEO Anna-Luisa Schaffgotsch founded Impli in 2019 with sensor technology spun out of Imperial College London, with an ambition to make the world a better place through innovative implantable technologies. She holds an MSc in Biotechnology from Imperial College London and BSc (Hon) in Nutrition and Food Sciences from University of Nottingham.
Q: What is a typical day like for you?
A: From my home in the London Borough of Hammersmith and Fulham, I usually travel up to Scale Space at around 8am each day. I grab my morning coffee and spend about an hour reading the latest peer reviews in our solution area. Then, from 9am, it's Zoom-mania!
I check in each morning with our lab team and deal with any urgent matters. My primary role in the business currently is raising investment, looking after people, driving new talent and directing the overall vision of the company. I also gather data to inform where we're going next. I travel a lot because we manufacture our device in Switzerland and the US is our biggest market. We've raised $1.2M in pre-seed funding (through three venture funds – with Trampoline Ventures, DART Labs and Boost VC), and we're now focused on raising $5 million in a full seed round.
Q: What do you love about working in WCID – in three words?
A: Vibe, high-energy and collaboration.
Q: Why have you chosen to bring your business here?
A: A major draw of White City Innovation District for Impli is that fact Imperial College London is right on our doorstep, and we're just ten minutes from Hammersmith Hospital where our clinicians sit. That ease of collaboration is a big driver for us. In terms of location, it's not in the centre of town and really easy to get to, including being half an hour from Heathrow. Plus, there's Westfield!
Scale Space, where we're based, is one of the best lab spaces in London, offering great infrastructure and services. I've been in lots of office spaces in my career and this has been by far the best location.
Q: What does 'innovation' mean to you and how does your company contribute to it?
A: I live for innovation. It means a lot to all of us, of course, changing the way we develop as a species, and allowing us to solve problems better than before. Innovation is intellectually stimulating, and you need to be really creative. Female health, given that it affects 51% of the population, has been very much overlooked in terms of investment and delivering innovations. We were determined to address this with advances that can make IVF treatment more convenient, safer and more effective, enabling women to monitor hormone levels continuously from home – without needing to attend a clinic every two days.
Our team is 9 people, and we have all spent our lives in innovation. As a company, we are extremely innovative in terms of where we are in implants – there are many billion-dollar companies and very few start-ups, since very innovative market areas are inherently high-risk. We hold patents jointly with Imperial College London and on our own, and the sheer amount of innovation potential arising from our product is huge, and for so many different applications. It's such an honour to be able to do this.
"I've been in lots of office spaces in my career, and this has been by far the best location."
Q: What are you most proud of in your current role?
A: I'm most proud of our team and the way we pull together. There is no company without a team. We didn't have funding throughout COVID, so we had to motivate people on vision and what we're building. People stuck with us for 5 years and it's now paying off.
Q: What is the hot topic in your industry?
A: In implantables, real-time hormone monitoring and sensing with aptamer-based sensors is a very new area – there are very few research papers and very few people working on it, but it's a $10 billion global market, so there are lots of people who are interested in solving this problem and giving would-be parents the very best chance to start a family. Instead of trying to do it via general solutions, such as apps and basal temperature, we're delivering a much more natural and precise interface to real-time hormone data.
Q: What's the best business advice you have for people looking to break into your field?
A: I always welcome more good people! The best advice I could give is to be really clear about your business case. That's really important because it's such a high-risk investment market that, if you can't articulate a clear business case, it can be really hard to fundraise. So, it's crucial to be focused on your market and what problem you're trying to solve, and then validating that you're actually solving the right problem. In the intersection between lifescience research and business, if you have the research but no business case, or the business case and no research to back it up, it can be very costly to get to market. You should always try to ensure that you're in the right place on that intersection.
Q: What would Plan B have been on the career front?
A: I've been involved in start-ups for more than 10 years, mostly in business development so, if I wasn't doing this, I'd probably be in a business development role, trying to help a company build its strategy to market, and driving collaboration and revenues.
Impli is currently recruiting for a bioscientist and is also seeking a paid intern to assist with the company's social media programme. To find out more and to apply, please email info@impli.org